The main themes of Nixons paintings are primarily idealized and stylized figures in states of joy, exhilaration and ecstasy. They share moments of tranquil elation, feeling lighter than air, reveling in being just pure spirits -in love, dancing, listening to music in celebration of their most vivid collective memories. That time that we are truly alive, ecstatic, positive and living in the moment. His work is extremely well received by collectors the world over in all of its forms, whether figurative, still life, or a combination of representational and abstract elements combined. Today he is widely exhibited in cities in the United States, Europe and throughout the world.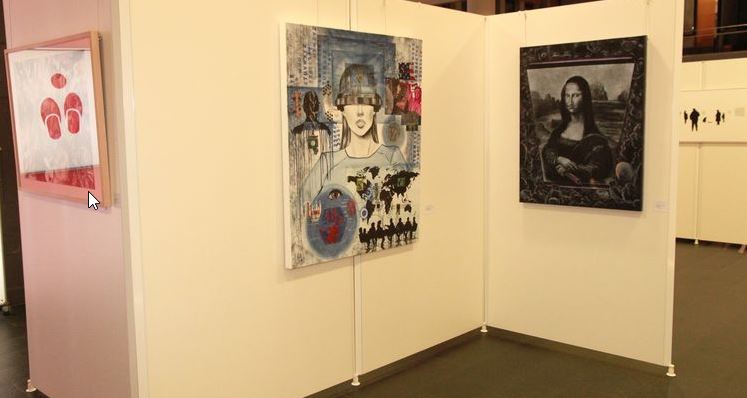 My paintings, whilst contemporary in feel have a strong classical influence; my art education was grounded in the traditional skills of easel painting and life drawing and my personal preferences are mostly for the Old Masters of the Renaissance and those artists practicing at the beginning of the Twentieth century; particularly Picasso and Matisse. I dont aim to create pastiches of Old Master paintings; my subject matter is definitely contemporary, but I love their evocative power and theatricality, their rich textures and dramatic chiaroscuro. Painting is civilisations collective memory; in which significant themes figures and objects are illustrated in an atmosphere freed from a functional context; representing a manifestation of our deepest hopes and dreams and our highest cultural achievement; the uninhibited mind at play. What painting often seeks to capture are moments of transcendence; a condensation of sensations where the subject of the painting is transformed from an everyday object or thought into something seen in a new light, with an intensity not previously known. It is arts purpose to pin down a significant moment or memory that chimes with a multitude of other moments. This represents a complete experience, a powerful evocation, triggering the revelation of a connection between the events in our lives which memory then unifies. When we examine our memories it is with the same intuitive sense we employ when painting a canvas. Like our memories, painting is never truly concrete because it seeks to capture fleeting sensations-elation, ecstasy, joy; what we feel most vividly before time and distance dull the moment.
The compulsion for the artist to pin down these precious moments is a potent force and draws its power from the futile struggle against their inevitable evaporation. What Art records are the memories and traces of this challenge. When formulating an idea for a painting, my memory plays a vital role as I bounce the idea around looking for connections and echoes. Often an Old master painting will emerge in the equation as an indicator of the direction to be taken. I was reminded of this intrinsic quality of memory and contemplation in painting when completing a series of pictures called Odalisque I & II. These paintings were inspired by specific paintings by Matisse and Picasso who were themselves returning to a classic theme immortalised by old masters such as Ingres and Delacroix; namely pictures of idealised women in eastern dress couched in lavish surroundings. But what was of interest to Matisse, and also myself, was not the exoticism of the subject matter, but the expression of a feeling of leisurely contemplation, of allowing the mind to expand, of time compelled to stand still. The extravagance illustrated in these paintings; the marble, the gilded drapery, the lush silks, represent the richness of the imagination when explored at a measured pace. Increasingly in this fast forward world we are denied the facility of this form of languorous gazing; of close observation without a specific purpose or goal. When the mind is allowed to roam free, to accept random associative thoughts, only then can intuition offer up its gifts and new ideas are created.