Rules for Submitting to Galleries
As an artist, you must spend a great amount of time research on the variety and numerous galleries and their artist calls and submissions. Cash prizes, awards, article publishing and exposure are a few of the benefits some galleries offer. But you also need be aware of scams. The best way to avoid them is to know some simple rules every artist should follow.
Submission Fees:
Almost every gallery asks for one. They range from $15 to even up to $50 for 3 to 5 images or even an additional fee per additional image you submit. You need to ask yourself, where does the money go? At most times the money you put up for the submission goes to help keep the gallery open. Sometimes portions of the fee go toward prizes or awards. If a gallery charges you $15 or less for three images versus $50 for 3 images then obviously I would opt for the affordable one. For some artists, paying high fees mean paying for a nice rejection letter.
The Submission Guidelines:
All galleries have a set of rules you must comply with. Deadlines, size requirements, type of medium, and geographic location are a few to mention. The traditional way of submitting slides by mail are now a thing of the past. But some still follow the now old school tradition. Today galleries and online galleries are now accepting submissions via the internet. Some galleries find it quick, resourceful and a money saver.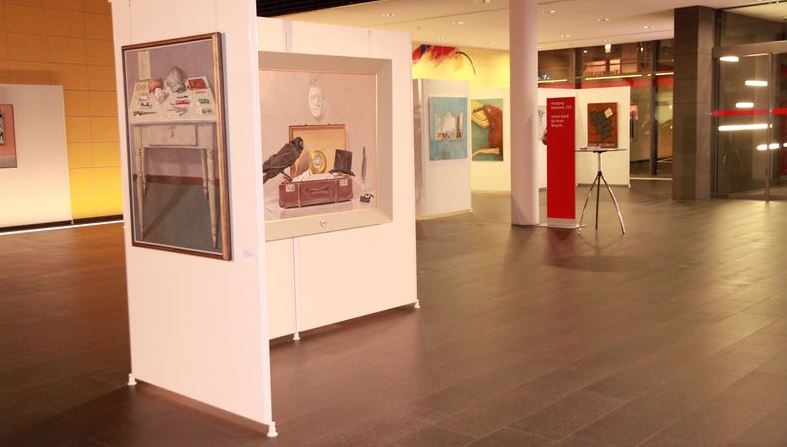 Know the Gallery Andrei Molodkin:
Most importantly, always submit to what fits to the style of artwork and theme you are looking into. Some galleries tend to focus on certain mediums and styles. It is best to research what artwork or past exhibitions were shown just to give you an idea what the gallery is looking for. Some galleries tend to favor more toward the well known or well seasoned artists. While others tend to look for newer faces and fresher artwork. You may want to spend some time checking out their shows and networking with some of the artists that exhibit there.